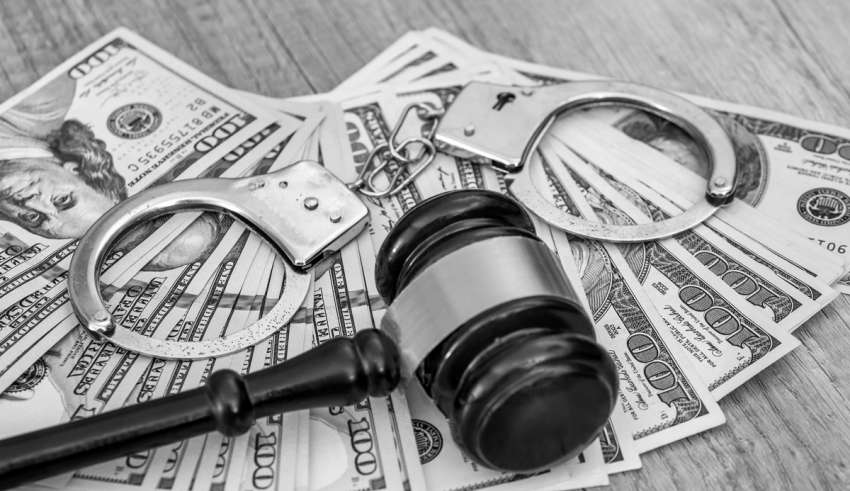 Some crimes have bail amounts of just a few hundred dollars, while others are a few million dollars. How do judges decide these amounts?
After a person has been arrested and put in jail for a crime, they can often be released after posting bail. Bail works by releasing a person from jail in exchange for a certain amount of money. The court then holds this money until the person has attended all court hearings and the process is complete.
A person accused of a crime can post cash bail personally, call a bail bondsman and arrange for a bond, or have relatives or friends come to a jail and post bail for an arrested person through cash or a bond. Defendants do not need a lawyer to arrange for bail.
Bail amounts generally vary based on the severity of the crime. A minor shoplifting arrest may require bail of just $500 for example, while a child porn crime or a violent crime such as murder may require bail of hundreds of thousands or even millions of dollars. If the person has a high risk of fleeing once released from jail, then they may be denied bail altogether.
Many jails have bond schedules, which show the bail amounts for certain crimes. Bail schedules can vary based on location and type of crime. Generally, bail for felonies may be 5-10 times the bail required for misdemeanors.
Factors That Affect Bail Amount
The severity of the crime is the main factor in determining the bail amount, as misdemeanors have lower bail amounts than felonies. Other factors include the following:
Past criminal history. A person with no criminal record may get a lower bail than a person with a lengthy record. Judges will consider the severity of the crimes and whether you were found guilty. Those on parole may be denied bail together.
Ties to the community. The courts are more lenient toward those who are a low flight risk. A person who has lived in the area for many years or is heavily involved in the community is less likely to flee the area or skip out on bail.
Danger to the public. Safety is another important factor. If a person is a threat to the public, then they will likely get an excessively high bail amount or no bail at all. Those accused of violent crimes tend to be regarded as dangerous to the public.
Personal status. A person with a stable job and children who depend on them is more likely to attain a lenient bail than someone without a job or family.
Contact Us Today
By posting bail, you can get your loved one released from jail on the condition that they will attend required court hearings. However, the amounts can vary widely.
Have questions or concerns about bail? Seek legal help from the Texas criminal defense attorneys at Granger and Mueller PC. We'll help you understand the criminal defense processes and requirements. To schedule a consultation, fill out the online form or call (512) 474-9999.