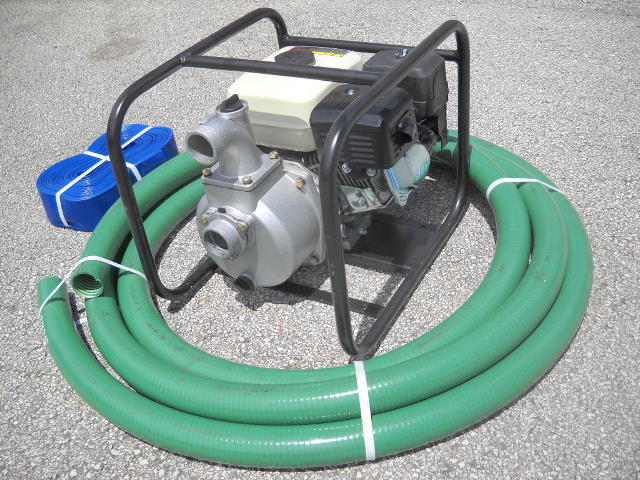 You may need to pump water in various circumstances, and each one presents its own set of difficulties. Each type of water pump is made to simplify your duty, whether draining a pond or basement, irrigating larger regions on a farm or worksite, or securing your home from fire.
An essential function of a water pump is to transport huge volumes of water from one location to another. As time has passed, reputable manufacturers like PumpBiz have created incredibly effective and long-lasting pumps, so you can rely on them when you need them.
Portable water pumps come in two primary varieties: electric and gasoline/diesel driven.
Electric powered
The most popular electric water pumps are utilized for modest indoor needs, such as pumps for rainwater tanks, small gardens, aquariums, and travel trailers, among others. Most can be connected to a 12-volt power supply or your typical home's mains power.
They are often made for DIYers to use for simpler domestic activities, are frequently less powerful, and require less upkeep than gasoline or diesel pumps because there is no need to bother about replacing the oil or anything else.
Gasoline driven
Most portable pumps with a centrifugal design are powered by petrol or diesel and are utilized on big properties, in farming, building, and mining, as well as by professional contractors. A revolving impeller takes water from the pump to pressurize the discharge flow.
They are perfect for construction sites and irrigation on farms and large properties. Petrol or diesel-powered portable pumps emit carbon monoxide; therefore, they must be operated outside. They start similarly to a lawnmower, add fuel and oil, pull the recoil chord (or an electric start on some versions), and the engine is ready to prime for pumping.
3 Key things to consider in a portable water pump
What kind of water do you need to pump?
Transfer pumps or Fire Fighting For clear water, pumps work nicely. You will need a trash pump if it contains solids or debris; these are prevalent on construction sites. A diaphragm pump could be necessary for sewage water or thick sludge. Consider a chemical pump if you wish to pump industrial or agricultural chemicals.
Pump quality
Think about the quality of the brand's pump and the parts that make it up, including the motor or engine. You want a pump that is dependable and can handle your watering. In that scenario, you should search for a manufacturer with a strong guarantee and a wide-ranging service network that will take care of you if necessary for maintenance or repairs.
Flow Rate
You need to know how quickly a water pump will complete the task at hand before you purchase one. Some portable water pumps have a capacity of up to 2500 liters of water per minute (and above), which is more than enough power for farms and construction sites without the need for a larger stationary pump. A 100–200 liters per minute pump may be sufficient for residential use.